Often overlooked during the building process is what hardware you are going to use to hang your drapes. A modern alternative to a top fixed or wall track is the Flush Fit Track ™ (also known as a recessed track).
Fitting a Flush Fit Track comes with several benefits for modern living. The tracks are not visible, alleviating the need for a rod to hang your drapes from and giving them the appearance of floating from the ceiling down to the floor, perfectly suiting any décor.
They are a simple and elegant choice, inviting the outdoors in when drawn back and minimising light when closed.
It's a good idea to bring in the experts here because, if you want a recessed track, you'll need to specify that at the floor plan stage.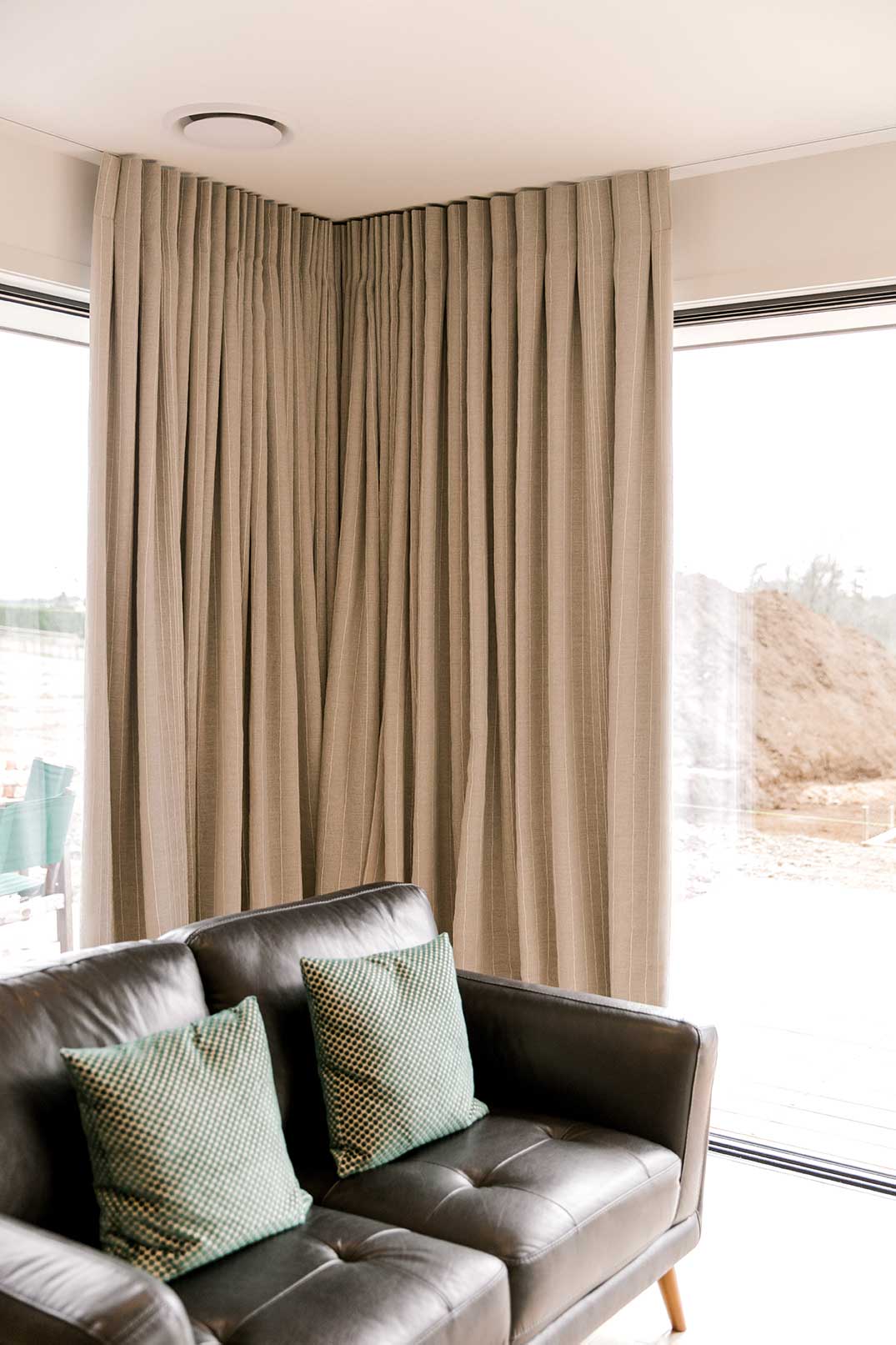 A few key facts to consider
The Flush Fit Track™ is a recessed track which sits inside the ceiling lining, requiring no brackets for installation.
The height of the track is 13mm – standard thickness of ceiling lining sheet (GIB).
There's a 5mm flange either side of the glide channel for the cut edge of the ceiling sheet to sit on – making for a superior, professional finish.
Flush Fit Tracks are available in continuous 6 metre lengths. When installations exceed 6 metres, tracks need to butt together. The track can be custom bent from anywhere between 180-90 degree on a set radius of 150mm and 250mm.
Comes with a choice of standard glides and end stops for pleated style curtain headings or the Vanda Wave heading.
Building a new home can seem overwhelming at times, with so many decisions that need to be considered – light fittings, colour schemes, tapware, carpet choices, the list can feel endless.
One of the best decisions you can make for your home, is to employ a trusted and professional window treatment specialist. They will be able to assist you with the finer details of colours, fabrics, and style.
We would be thrilled to assist you in making the right decisions when it comes to your interior window treatment solutions.